Photos
These have nothing to do with office technology, but a lot to do with me!
Here are some pictures of a wood-fired pizza oven I built in 2009. Still need to install shingles and connect the electric, but it fires up some tasty pizza and bread just as it is.
---
Here are some shots of the paver project we just completed in August 2010.  Removed an ugly animal pen and bunch of overgrown foliage to make way for what is to become an 'outdoor room' for hosting parties.
We had to blend the old pavers with the new ones and used a 6×4 inch treated lumber piece to form a threshold.  No more tripping hazards getting to the oven.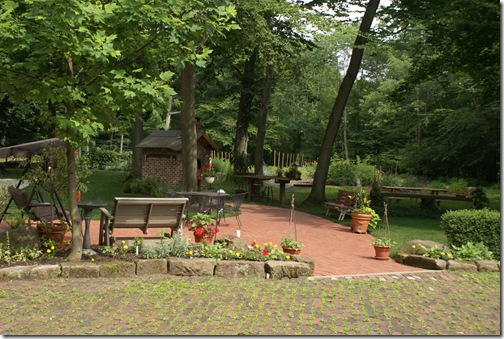 Here's the view that greets visitors upon reaching the top of the driveway.
---
---
Gotta love the opportunity to work from home when the view is your own private park.
Half way up the lane is our creek which floods about 3 times each year!
Our wood stove from Germany fits beautifully in my favorite room.
The winter view is as pretty as the spring, summer, and fall!
And below you will find the love of my life!!  Brian and Tammy Mickley, Columbus AFB T-38, 1989.
---